Artistic Staff

Rachel Prescott
artistic director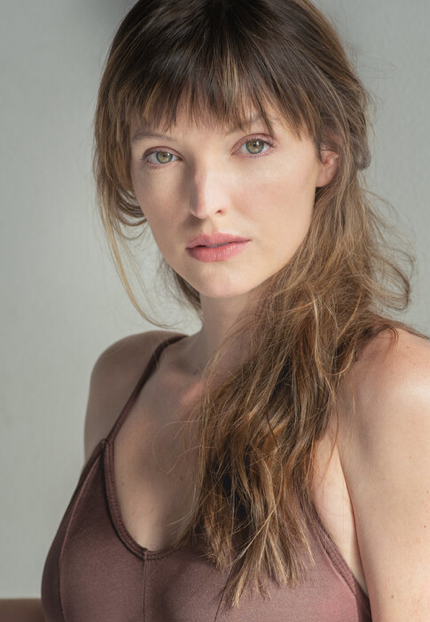 Native Destin, Florida local, Rachel Prescott, received her early classical ballet training with Mrs. Bernadette Clements Sims, founder of our notable Northwest Florida Ballet. Rachel moved up the ranks to become an esteemed company member under Ballet Mistress Mrs. Dorothy Daniels Lister, former company member of the Ballet Russe de Monte Carlo and head of the Children's Department at the Robert Joffrey Ballet Company's official school, American Ballet Center, for 25 years.

She has performed a large variety of roles in productions such as The Nutcracker, Don Quixote, Giselle, Coppelia, Sleeping Beauty, Scheherazade, La Bayadere and Cinderella among many other classical and contemporary works locally with NFB and Northwest Florida State College, and beyond.

An extensive and notable modeling career with Elite Model Management moved her from her hometown to New York City and Los Angeles, where she continued her dance training with Steps on Broadway, Brooklyn Academy of Music, Westside School of Ballet and Alonzo King LINES Ballet. Throughout her career, Rachel has also been cast as a dancer in several music videos, SAG/AFTRA national television commercials and network live awards shows through her agencies.


In 2015, Rachel returned to the Emerald Coast of her youth with her husband and young daughter. Finding regular ballet classes to take with her father proved to be problematic, so Rachel began teaching herself. In October 2020, with the help of her contractor sister Alana Stone and Prescott Architects, she opened studio6twenty5 at 625 Harbor Blvd in Destin, Florida. (At 77, her father still takes ballet class three days a week.)

Teaching a wide range of classes and workshops at both local studios and schools, and within a variety of programs, has given Rachel the opportunity to instruct students of all ages and backgrounds in the local community. She has staged, arranged and choreographed full-length production pieces, including The Nutcracker, Don Quixote and Scheherazade, for various dance companies. Rachel also has an extensive list of original choreography in both classical and contemporary ballet genres.

Rachel directs the Children's Program at studio6twenty5, as well as the Adult/Open Division, and instructs all levels of ballet classes.
studio6twenty5 is proud to include the AMERICAN BALLET THEATRE® National Training Curriculum, a breakthrough 9 level program that combines high quality artistic training with the basics of dancer health and child development. The ABT® National Training Curriculum consists of a comprehensive set of age-appropriate, outcome-based guidelines to provide the highest quality ballet training to dance students of all ages and skill levels. Pre-Primary through Level 5 will be taught by ABT® Certified Teacher, Rachel Prescott, who has successfully completed the ABT® Teacher Training Intensive in Pre-Primary through Level 5 of the ABT® National Training Curriculum.


Shaye Smith
assistant director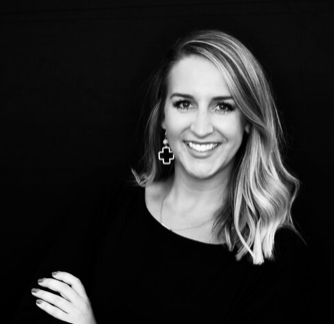 Shaye Smith began her classical ballet training at just 2 years old with Birmingham Ballet Academy, where she continued training throughout her childhood and teenage years. She has performed classical roles with Moscow Ballet, Washington Ballet and Alabama Ballet, as well as in The Nutcracker on Broadway in New York City.
Her performance repertoire includes Coppelia, Swan Lake, Hansel and Gretel and many more.

Additionally, Shaye also competed at a state and national level with her high school dance team, and went on to work for - and judge for - the prestigious Universal Dance Association.
Through the opportunities with UDA, she performed in the Macy's Thanksgiving Day Parade and at Halftime of The Cotton Bowl.

Shaye attended Auburn University and studied modern, ballet, choreography, dance history and rhythm tap with the dance program. She performed in many dAUnce productions as part of the Dance Program under the Auburn University Theatre Department.

A longtime educator, Shaye began teaching ballet in college and has been teaching ballet, lyrical and jazz styles for over 10 years.
She has been an official judge at both local and regional level dance competitions, as well as dance team auditions.

Shaye currently serves on the artistic staff at studio6twenty5 exclusively as resident choreographer and instructor within the Children's Program. Shaye is also the creator, owner and instructor of barre+, a ballet-based full body fitness program. studio6twenty5 is proud to be the home studio of barre+.
Drop in for class every Tuesday and Friday at 9am.